Visions4Health has supported clients with market access challenges, ensuring they are successfully engaging with and adapting to the changing healthcare environment.
Our approach is to take a holistic view of the healthcare system, enabling the life sciences industry to navigate and translate the complex challenges its customers face when shaping an effective market offer.
Visions4Health draws on a diverse skill base and over 150 years of combined healthcare and industry experience. Our core team also comprises subject matter experts and senior advisors who enable us to provide insight-driven and tangible market access consultancy.
This is further strengthened by a network of clinical and non-clinical NHS professionals who support the advice we provide to the life science industry.  We always select the right combination of talent to meet your needs.
Sabina Syed
Founder & Managing Director
More about Sabina
Sabina established Visions4Health in 2007. She has over 25 years of experience in healthcare – in the NHS, pharmaceuticals and healthcare consulting. Sabina is passionate about supporting the shift of the life sciences industry to a 'health systems approach' to business, co-producing patient solutions with budget holders to enable access and uptake of innovations. Sabina is proud of Visions4Health's recognised track record as an implementer of customer-focused approaches, supporting clients to navigate strategic and organisational access and uptake challenges
More about Mo
Mo Nazir has worked in healthcare for over 30 years in a career that has spanned working in senior role in NHS commissioning, independent sector provider and pharmaceutical industry organisations. He is currently an Angel investor and is working with a number of healthcare service and digital health start-ups.
Mo is passionate about making a difference to patient care and looking at new ways to bring together organisations to deliver innovation in front line clinical care 
More about Helen
Helen has over 30 years' experience in the pharmaceutical industry, holding senior UK, European and Global roles in large international pharmaceuticals companies, including Procter & Gamble and Novartis.  She is also a qualified Executive Coach.  Her past Corporate roles encompassed Clinical Research, Medical Affairs, Policy, Sales & Marketing, but for the past 11 years Helen has focused on Patient Access. Additionally, Helen has a decade of Board experience and has accumulated significant expertise in strategic planning and operational excellence from overseeing over 15 product launches.
Helen is Director of the Keddie Consultancy & Coaching business. She supports smaller companies in a Non-Executive Director (NED) or Strategic Advisor capacity, charities through her Trustee work and individuals through Executive Coaching.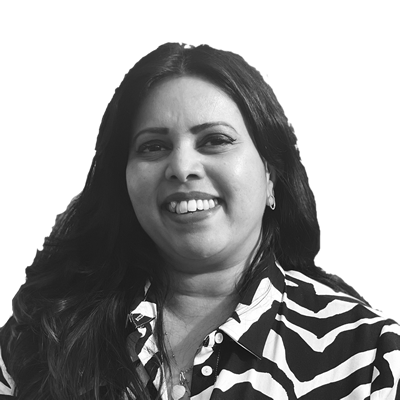 More about Roshani
Roshani is an established healthcare management consultant with over 20 years' experience working within Life Sciences, and across the NHS and charitable sectors. Having run her own consultancy over the last nine years supporting big pharma as well as healthcare start-ups, she brings considerable experience of helping clients bring innovative medicines and technologies into the UK and European markets. Roshani is also a Non-executive Director for the Kent Surrey Sussex Academic Health Science Network and a Trustee for the charity Tackle Prostate Cancer.
Gemma Gerzon
Client Engagement Director
More about Gemma
Gemma has 15 years' experience in the commercial sector, central government and the NHS. Working within the NHS, she led and managed medicines optimisation programmes, implemented innovation programmes together with industry, supported the introduction of new products to market as well as curating two TED talks at TEDxNHS. Gemma has also worked with the start-up and investment community in the healthcare sector, both in the UK and internationally. She is particularly interested at the interface of life sciences, the NHS and digital health.
More about Jonny
Jonny brings over 10 years of experience to Visions4Health from work across the NHS and third sector in policy, strategy, and management roles. This includes six years at NHS England, where he most recently worked in the Accelerated Access Collaborative. Jonny is passionate about the role of innovation in improving care for patients, and has expertise in health innovation policy, population health management and adoption of new medicines. Prior to NHS England he worked in policy and public affairs for national charities and at local government level.
More about Lisa
Lisa is a registered pharmacist with an MSc in clinical pharmacy and has over 20 years of NHS experience. She has worked in community pharmacy, general practice, primary care pharmacy management, planned care clinical commissioning and academic research roles. Lisa has extensive experience of medicines management, GP prescribing advice, primary/secondary care interface prescribing support, NHS healthcare policy, commissioning and market access strategy insights, research, education, training and medical writing. As a pharmacist who also has an MSc in nutritional medicine, Lisa is somewhat uniquely placed to advise on the use of both nutrition and pharmaceuticals in the prevention and management of illness and disease.
More about David
For over 20 years David has covered numerous roles within the NHS, the Department of Health, large pharmaceutical companies and consultancy organisations. He has had roles as a practicing physician in internal medicine and medical oncology, a strategy analyst and as a commissioner, where he covered contract negotiation and management, clinical governance and pharmaceutical access. This wealth of experience and insight, along with significant accomplishments, enables him to provide hugely valuable strategic consultancy to our clients.
More about Zak
Zak brings 15+ years of commercial experience in the pharmaceutical industry, working closely with key stakeholders, including scientific experts. Most recently, as Disease Area Leader with portfolio responsibility at Novartis, Zak led the haematology marketing team with responsibility for its overall strategic direction and operational delivery. She was also on the Haematology Business Franchise Board. Prior to this, at GSK, Zak held multiple commercial roles across a number of therapy areas including oncology, respiratory and vaccines, straddling strategic and tactical roles at both the global and country level.
More about Anveer
Anveer has 10+ years of experience working in the NHS, Government and life sciences sectors. Her role as clinical pharmacist in primary, secondary care and Department of Health and Social Care has laid the foundation of her knowledge of disease areas and therapeutic pathways, as well as her in-depth understanding of NHS frameworks and services. Anveer's passion for life science and drug development led her to completing a Masters in Health Economics and Policy in 2020. Her most recent roles in Market Access and Health Economics and Outcome Research have given her the opportunity to develop a broad understanding of the process and methodology required to support the pre-launch of new drugs in various markets.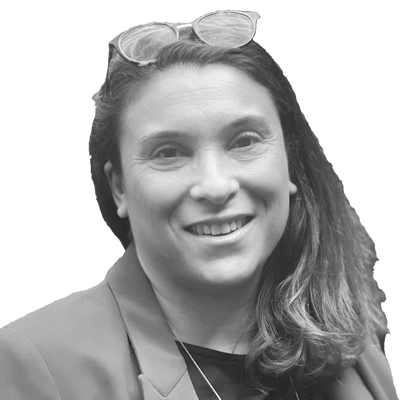 Chiara Charkham
MarComms & Operations Lead
More about Chiara
With two decades experience in creative healthcare communications, Chiara brings a breadth of experience in delivering PR and marketing campaigns for both prescription and OTC medicines within the UK and global markets. At a time where omni-channel approaches to enhance payer engagement is a business imperative, Chiara can ensure we build impactful payer communication solutions for clients.
Fiesa Henstock
NHS Networks & Governance Lead
More about Fiesa
Fiesa is a registered pharmacist with a diploma in Prescribing Sciences and an MSc in Business Management. She has 10 years' experience in Medicines Management, including 7 years as Head of Medicines Management for a PCT. She is currently the Superintendent Pharmacist of a small community pharmacy chain. Fiesa also has valuable qualitative market research experience within private and public sectors, as well as experience in advising the pharmaceutical industry from a NHS payer and policy-maker perspective.
More about Natalia
Natalia graduated from the University of Warwick with an MSc in Medical Biotechnology and Business Management. Along with a BSc in Biomedical Science, this has given her an in-depth understanding of the life science and healthcare industry. It also offered her the opportunity to gain a range of experience, including collaborating and advising an academic on a business plan to implement their medical device into the market. Natalia has also worked as a Healthcare Assistant, which further consolidated her interest in patient-centred innovation and improving health inequality.
More about Molly
Molly joined Visions4Health in 2017 and is responsible for the company finances. Molly is a qualified bookkeeper and enjoys working closely with the team, our clients and external suppliers.
More about Conor
Conor is an independent consultant building bridges between NHS systems and providers, innovators, health-tech companies, pharmaceuticals, and investors to help transform the delivery of health and care. He is a former NHS leader who he began his career as an Occupational Therapist and then NHS manager in London. Until 2018 he was CEO of Barking & Dagenham, Havering and Redbridge CCG where he led a series of a major performance, quality and financial turnaround initiatives. He has recently been appointed as CEO of Urgent Health UK and is a Non-Executive Director for Herts Urgent Care.
Nicola Redfern
Senior Advisor – Rare Disease
More about Nicola
Nicola has decades of experience working in rare disease, oncology and haematology. Her primary focus has always been on ensuring those living with life challenging conditions have the choice to access new innovations, with a focus on  pricing and reimbursement, service delivery and shaping the external environment. She has been in the pharmaceutical industry for over 30 years, in a diverse range of roles,  including supporting three companies prepare their gene therapy launches into the UK market.
Nicola was previously an active member of the ABPI – chairing the ATMP working group during 2021; a member of their Value and Access group and supporting various government affairs and communications initiatives. For the last six years she has worked closely with the Cell and Gene therapy catapult in the UK, and since January 2023 sits on the ethics subgroup of the International Society of Cell and Gene therapy and is a member of ATMP Engage.
More about Sharon
Sharon brings substantial experience developed in the pharmaceutical industry through a variety of inhouse roles in market access, marketing and sales and having operated at Board Director level. Her expertise encompasses a diverse range of specialist-led therapy areas, primary care services and public health priority areas (e.g. vaccines). Sharon's combined knowledge of the NHS health outcomes agenda and understanding of value-based modelling, allows the development of effective value propositions for medicines, medical devices and vaccines. Sharon graduated in biochemistry and holds an MBA specialising in information management.
More about Duncan
Duncan has worked for the NHS over 35 years in hospital and general practice and also in teaching and research roles at the Universities of Leeds and Bradford. His interest has always focused on the safe and effective use of medicines and especially how to change behaviours to have good medicines used and to stop using less appropriate ones. In hospital he was a formulary pharmacist and secretary of the Leeds General Infirmary Drugs and Therapeutics Committee. In primary care he was one of the first Pharmaceutical Advisor with responsibilities for improving prescribing in general practice. His University research focused on repeat prescribing, deprescribing, implementation of guidelines and the role of pharmacist in general practice. His PhD studied the effects of pharmacist-led clinical medication review in general practice. On the back of this research he founded a company Prescribing Support Services which was an early implementer of general practice clinical services. In 1998 he helped set up the Primary Care Pharmacy Association (PCPA) to develop the role of pharmacists in general practice. He is currently a member of the English Board of the Royal Pharmaceutical Society and a non-executive director of a GP federation.
At Visions4Health, our values reflect who we are as a team and define our approaching to working with our clients.
CARING
Supporting others, valuing diversity and always dependable
COLLABORATIVE
Engaging the right people and expertise to achieve greater success
INTEGRITY
A trusted partner operating in an honest, ethical and responsible way
DEDICATED
Passionately delivering quality for customers, grounded in our expertise and foresight
"Visions4Health were commissioned to support us on 3 projects on behalf of our clients, all of which were delivered on time and to a high quality. Their depth of market insight and bespoke solution-orientated approach make them a formidable resource for both our clients and us. I would not hesitate to recommend them."
"Working with Visions4health enabled us to move towards improving stakeholder engagement, market proposition and communications."
"My experience of Visions4Health has been entirely positive. Visions4Health provided creative solutions to really build both the knowledge base of our key sales/marketing personnel but also the strength of the core brands strategic plans."
"It has been an absolute pleasure to work with the team on our project. Their detail, knowledge and professionalism were outstanding, really look forward to working with in future."
"I have been using Visions4Health services for more than 4 years. They have supported us on numerous market access and payer engagement solutions and have supported us extensively on access excellence capability programmes to ensure our staff are equipped to engage with payers effectively. They have strong market access insights, a personable approach with clients, seek to understand what we are trying to achieve and deliver solutions that we are highly satisfied with. I would not hesitate to recommend them."
"Working with Visions4Health enabled us to move towards improving stakeholder engagement, market proposition and communications. Time was taken to understand the organisations objectives, and appropriate challenge was given to help develop the strategy to enable the development of robust plans. Visions4health demonstrate a strong level of commercial acumen, offer a personalised service and become a true partner in helping organisations to compete effectively."
"We recently challenged Visions4Health with supporting our team to deliver an ambitious and unique event across the whole of our UK business. They were professional, creative, supportive and enthusiastic and ultimately achieved everything we asked from them. I think they are the only agency that could have made this event happen and the response from the delegates has been fantastic."
Now that you have learnt a little more about us, our values and the work we do, if you think you would be a good fit at Visions4Health, we would love to hear from you. We are always eager to meet new talent! Our open positions can be viewed on
LinkedIn
or in
Latest News
, and speculative CVs can always be emailed to
jobs@visions4health.com
. We look forward to hearing from you.